Fly fishing is a hobby I picked up as a child. I think part of that is growing up in one of the best places possible you can fly fish. As a result of my passion I have managed to fly fish in many locations throughout the United States, and Mexico. I had to consult a few friends in order to make this list complete.
Here are the top 7 fly fishing destinations from around the globe in no particular order.


7. Montana




Flyfishing in Montana is part of the soul of the state. It is home to some of the best rivers,creeks, and streams for Cut Throat Trout,Brown Trout, and Rainbow Trout in the entire world including the Clark Fork River, Madison River, Bitterroot River, and Blackfoot River. All places I have spent hours and even days fly fishing in. It is easily one of the top ten destinations in the world for any avid fly fisherman. I think God created this state for the enjoyment of fly fisherman.
6. Florida Keys




Flyfishing is not something you would probably associate with the Florida Keys. But the amount of fly fisherman who claim this is some of the best fly fishing the world has to offer must be on to something. It offers plenty of exotic fish that normally you would not get a chance to catch on the fly. Including Tarpon, Bonefish and Permit. You can also catch Barracuda, Shark, Jacks, Mackerel, Pompano, Sea Trout, Cobia.
5. New Zealand




Since God created the oceans and the seas the waters around New Zealand have sported a bounty of fish including marlin, swordfish, tuna and a variety of other species. The inland lakes and streams, however, remained relatively barren. Well that was until someone introduced trout. And everything changed. Trout were introduced at the latter part of the last century, and New Zealand has become the El Dorado of Wild Trout Fisheries primarily Brown and Rainbows.
4. Alaska




When a fisherman thinks of Alaska they first probably think of Halibut, but Alaska is famous for their salmon runs. Alaska has some of the best fly fishing territory the globe over. Including King,Silver, and Sockeye Salmon, Wild Rainbow Trout, Char, Dolly Vardens, and Grayling. Mile per mile nothing in North America really compares to what Alaska has to offer in the way of wild fly fishing. But getting there is often a challenge.
3. Belize




Belize is home to some of the world's best bonefish,permit,snook and tarpon fishing known to mankind. People travel from all over the world to journey to the shores of Belize. Ambergris Caye,Turneffe, and Turneffe Flats offer great accomdations and that also adds to the entire experience.
2. Patagonia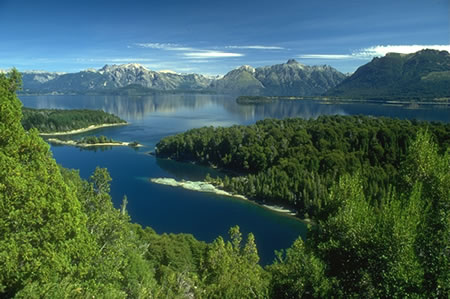 Argentinia is home to one of the world's most enchanted places called Patagonia. According to Wikipedia, Patagonia is a geographic region containing the southernmost portion of South America. Located in Argentina and Chile, it comprises the southernmost portion of the Andes mountains to the west and south, and plateaux and low plains to the east. It is a tropical paradise that has largely been untouched by man. Thus when the fly hits the waters of Patagonia it's as though a fisherman has entered paradise with a great variety of species and water types and excitement. The most popular places are the Río Grande, from the bridge to the Barranca de Allen. Menéndez, Ewan, Fuego, Turbio, de los Onas, Valdéz and Bombilla rivers. Mellizas, Pescado and Hantuk lagoons. Lakes Fagnano and Lakush. Patagonia, a fly fisherman's lone paradise before heaven.
1. Labrador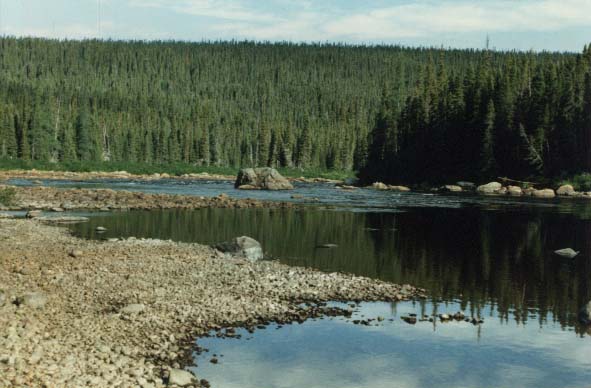 Labrador is sparsely populated, and that's good news for fisherman. That means the waters are largely untouched and uncorrupted by mankind. According to Wikipedia Labrador is a region of Atlantic Canada. Together with the island of Newfoundland from which it is separated by the Strait of Belle Isle, it constitutes the province of Newfoundland and Labrador. It is home to some of the finest fishing that Canada has to offer. Labrador is home to three primary rivers that are famous for flyfishing which are The Beer River, legendary for its water clarity and sight casting,the famous Sandyhill River is noted for its run of large salmon where salmon in the forty-pound class are not uncommon, and the Reads River, the smallest of the three rivers is known for its clear picturesque pools holding big salmon and huge brookies. A quiet,serene place it's one of the most popular destinations for serious fly fisherman in all of North America and the world.